I don't know about you, but for me, the name of this polish brings something else entirely into mind
I love this rich brown shade with the golden shimmers – Avon Deluxe Chocolate is the autumn shade. Never mind it was 90+ in Burbank today.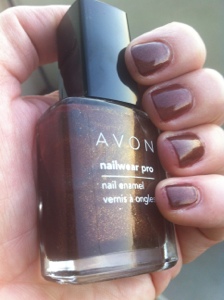 Do you believe that children are our future? Did my photo show all the beauty that Avon Deluxe Chocolate possesses inside?