San Ángel is a chi-chi neighborhood in Mexico City with a bustling Saturday market. Its cobblestone, leafy streets are a marked contrast to the rest of busy and bustling Mexico City. Last weekend, I headed out with a few friends for some shopping.
Except, I didn't do any shopping. Instead, I wandered around the quiet neighborhood.
I sat on a bench across from this house and watched a procession of brides take photos at this doorway. I wonder to whom the house belongs, and if s/he knows that it's a backdrop for so many photos?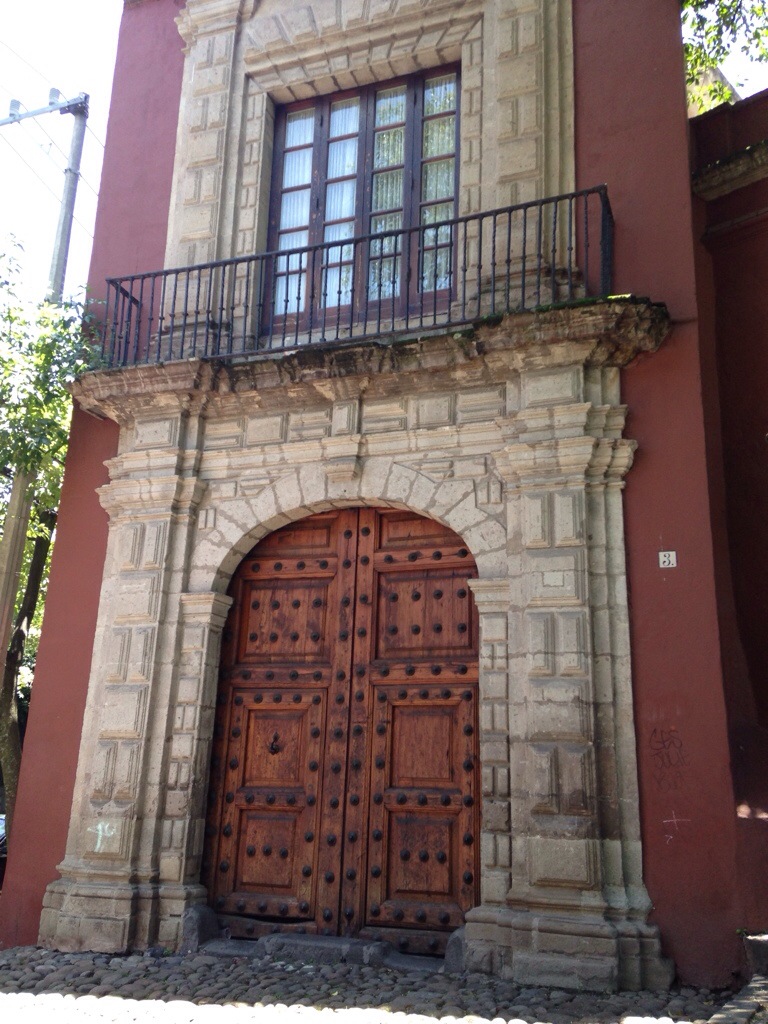 I thought this was an apartment or condos, but it really is one house. I may or may not have approached the front door and looked around to confirm.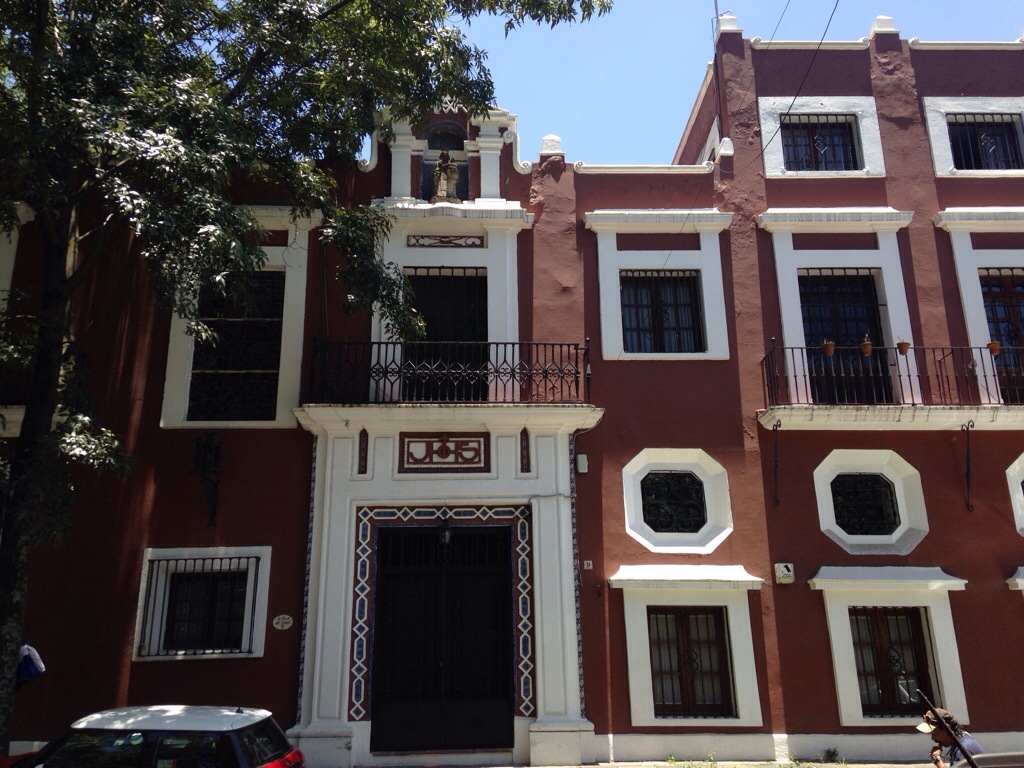 I really liked the window dressings on this house.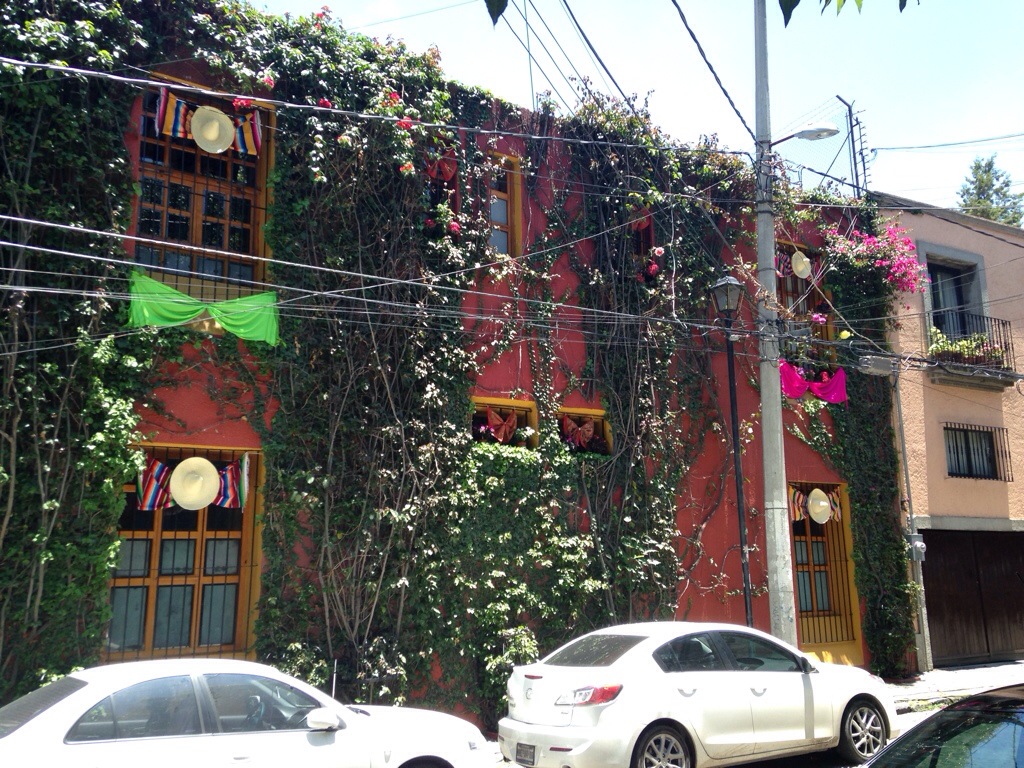 After my companions were finished shopping, we reconvened and headed over to the Church and former Convent of El Carmen.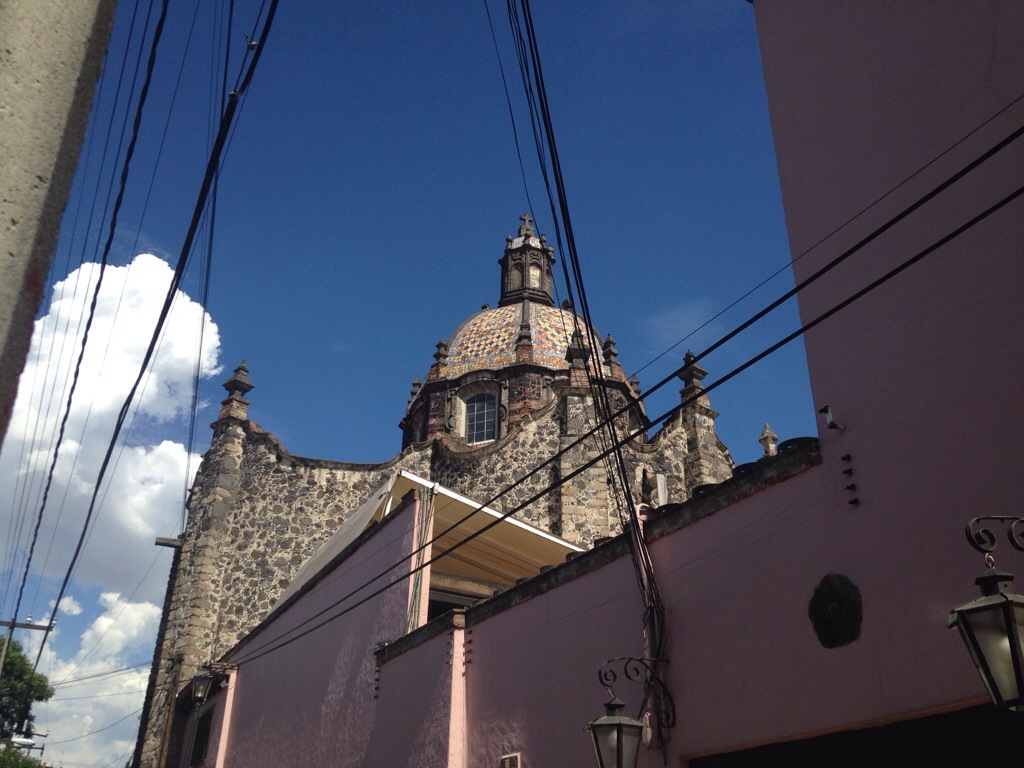 The church is in a tranquil square off a busy street. I love how there are pockets of quiet and stillness in this humming metropolis.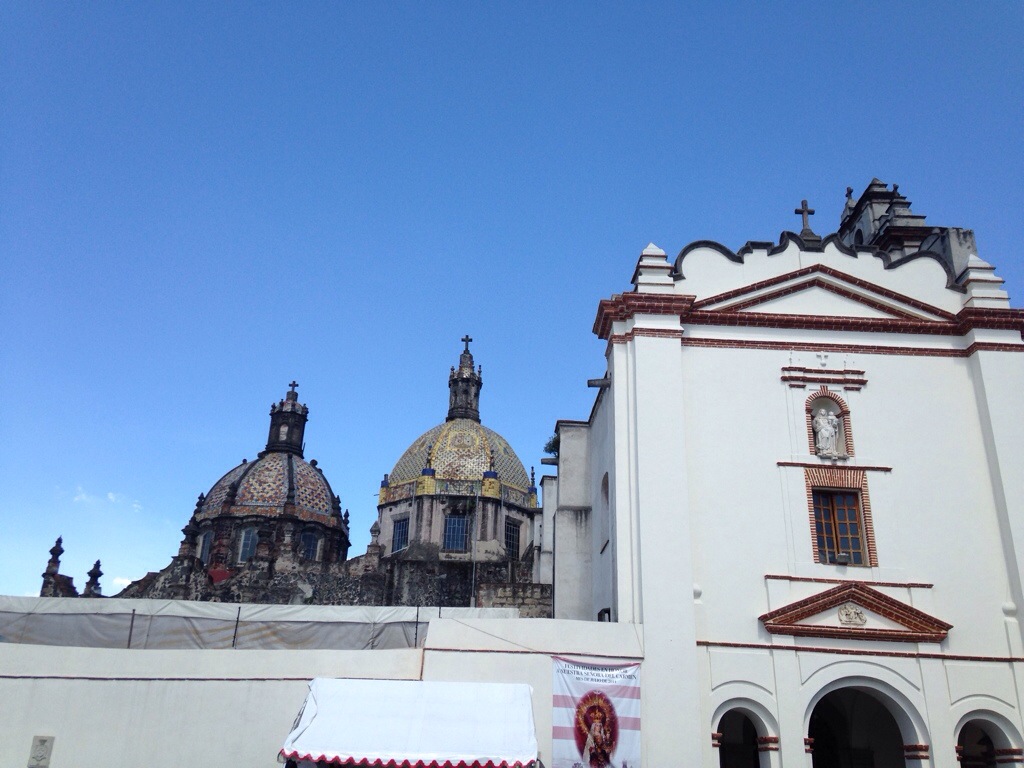 Then we walked around the neighborhood some more and saw the international flower fair, a kids' carnival, and several awesome used bookstores before heading back to the hotel.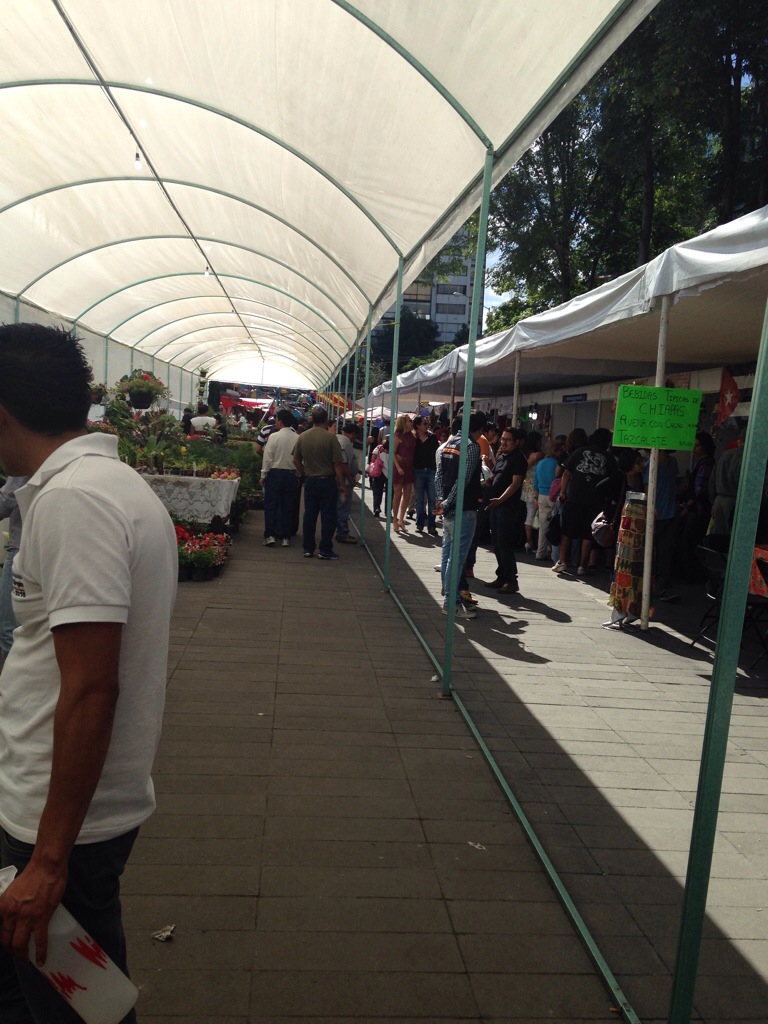 All-in-all, a very fun day.
Linking up with Travel Tuesday for today's post. Have a great week, everyone!